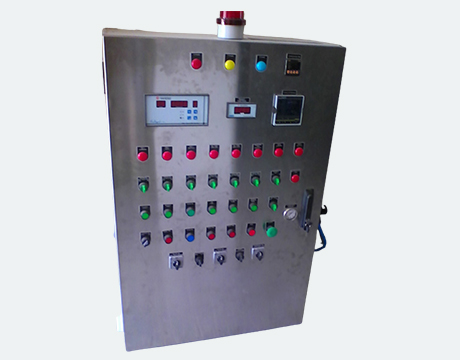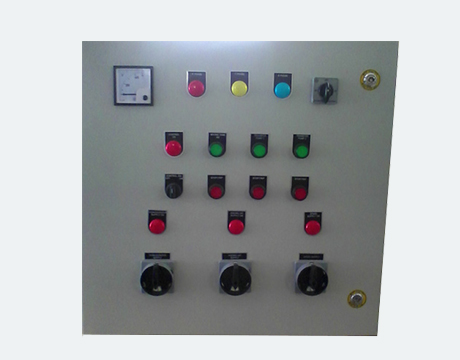 Paneer Press Panels
Check Out The Good Quality Press Panels Designed For The Paneer Press Machines
The main goal of molding and pressing cheese is to provide the desired shape and size of the cheese. The cheese or paneer is pressed and given shape in a press machine, which is solely designed for the paneer itself. The machine is used in the food industry by numerous companies, and without the help of the press panels, the machine is incomplete.
Therefore, our job is to provide top quality paneer press panels, which will fit perfectly on a press machine with no issues.
Types of press panels we provide
There are currently two types of paneer press panels, which we have in store. We manufacture both of the panels from the finest quality materials. The first type of control panel is the Single Stroke Panel, which is pictured as the simple panel. To make it work, all you need to do is start the push button, which will operate the cylinder through the pneumatic valve under a preset time. Once the set time is over, the cylinder will automatically stop working. However, we will provide the single stroke panels with either 2, 3, or 4 cylinders within a single system.
Lastly, the Two Stroke Panel is designed as the cylinder will press on the cheese or paneer immediately under a predetermined time. Once the set time is completed the panels will again press the cylinder, so that all the excess water present in the cheese is completely drained off. Once the water is removed, the cylinder will shut down by itself. Our customers can set the timing of the operation through a timer on the site itself. These Two Stroke Panel is provided for cylinders like 2, 4, 5, or 6.
Call to action
The control panels that we provide are pretty much affordable and will deliver their outstanding performance. Pressing the paneer or cheese will be done more quickly than before. We guarantee the stroke panels that we have in store and also ensure our customers that it will deliver its service for a longer period.